Welcome To SA FirEarms!
Your North Texas License To Carry (LTC) Instruction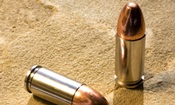 Located in North Carrollton, approximately 20 miles north of Dallas, SA FirEarms is your SAFE alternative to firearms training! We have been certified to teach Texas License to Carry (LTC) classes since 2011. Although our firearms training is relatively new to Texas, we have almost a decade and a half worth of firearms training experience. Our operations began in Connecticut, dating back to the early 2000's and we have training hundreds of students to date.
We have three alternate classroom locations, all within the N. Carrollton area. The range we use is Eagle Gun Range, which is conveniently located in Lewisville, TX. (approximately 10 min away from either classroom location) We provide a relaxed comfortable setting to be able to engage all during class. More information on the TX LTC class can be found at license to carry (LTC).
Additionally, as legislation does change, we offer TX License to Carry refresher classes as well. Classes run approximately 3-4 hrs. long and provides up to date information relative to new legislation for current LTC holders. This also provides the opportunity for students to exhibit their proficiency as well.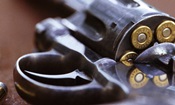 Although our primary focus is to provide training for the Texas LTC, SA FirEarms' objective is to offer a variety of firearms training to accommodate the novice; those just becoming acclimated with a firearm; as well as those who are more advanced.
Reserve your seat today for one of our upcoming classes!
For those in Connecticut
SA FirEarms continues to provide NRA Basic Pistol training for pistol permit seekers. The NRA Basic Pistol class, which is one of the courses which satisfies CT's training requirement to obtain your pistol permit. After moving a portion of our operations to TX, Danny Zotter became our primary CT instructor. On occassion, our TX instructor will conduct a class in CT but Danny remains the primary point of contact for our CT operations.
Our goal...
No shortcuts taken in reviewing safety topics, but nothing says class cannot be fun.
We want our students to leave satisfied and more importantly, want them leaving feeling confident they have received the essential knowledge to be able to handle firearms safely & proficiently. Last but not least, SA FirEarms' tutelage does not end in the classroom. Both instructors welcome any questions that may arise down the road long after formal class has ended.